The Positions That Keep Us Comfortable All Night
We all know that sleep is a state of the body, which is characterized by decreased activity of consciousness, relatively lower sensitivity, and inactivity of the majority of skeletal muscles. It is also the time when anabolic processes related to recovery work their best, such as the immune, nervous, musculoskeletal system. Sleep is food and water to the mind, as careful as we are about what we eat, we need to be just as diligent about getting the best rest that we can to feed our brain and body. 
Positions for Sleeping
Have you noticed the position in which you sleep? The position in which you sleep is essential to whether you will feel rested when you wake up. Whether or not your night of rest cures your aches and pains will rely heavily on the position you fall asleep in. So what are our sleeping positions options and what does each one do for you?  
On your back with your arms at your sides
In this position, the body can rest well. When we sleep on our backs, we decrease pressure on the neck and spine. The downside to back sleeping is that it often increases snoring, the proper pillow support under your neck can resolve this problem.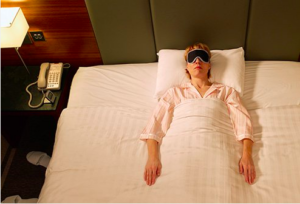 On your back with your hands raised
This position would have your legs slightly apart and your arms raised. This position also decreases pressure on the spine and is helpful for those struggling with back pain and discomfort.  This position, as with all back positions, increases the risk of snoring.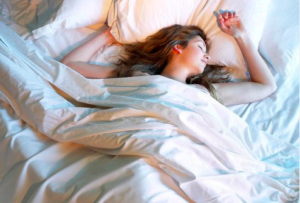 On your stomach 
Sleeping on your stomach improves digestion. The disadvantage to this sleeping position is that in most cases, people rotate their head to one side or the other on either side, leading to tension in the neck and unpleasant pain and stiffness. Sleeping on your stomach can lead you to back pain.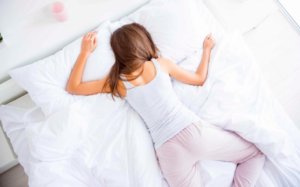 In the fetal position 
In this position, your body is turned to one side and one or both legs are pulled into the body.  This may be one of the most comfortable positions and is preferred by most people, but it quite straining your back and neck.  But, if you have problems with snoring, this posture can help.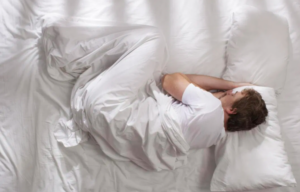 On your side
Sleeping on your side is most comfortable with a pillow between your knees, otherwise, the leg that is on top, often creates a twisting of the pelvis, causing discomfort in the lumbar spine. Additionally, this position proved to be useful for alleviating the tension that builds up in twisting the upper leg.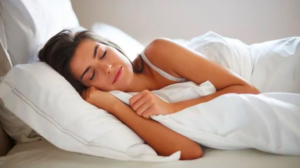 Experimenting with different sleep positions can help you to figure out what your sweet spot is. It can be helpful to try out a different position for a few nights and see which is the best for you. Whether it's back, side, or stomach, people tend to wake up in the position that their bodies naturally snooze in.