Can sleep help prevent these health risks?
You know how you feel when you haven't gotten a good night's rest. You might be more sleepy and sluggish, and less productive at school or work. But have you ever stopped to think about what other consequences poor sleep might have? There are several other deeper effects of poor sleep that may not be as immediately noticeable. Here are five negative effects of poor sleep you may not know about.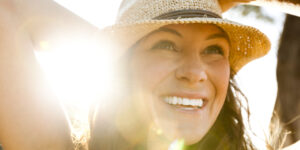 It may increase risk of cardiovascular disease
There is more and more evidence pointing towards a possible correlation between poor sleep and heart disease. One group of researchers looked at all available studies that investigated the association between poor sleep and the risk of developing or dying from cardiovascular disease. They defined "poor sleep" as either difficulty falling asleep, staying asleep, or restless and disturbed nights. They found that poor sleep was actually associated with a 45% increased risk of developing or dying from heart disease.
It may increase risk of cancer
Did you know that sleep problems have been associated with a higher prevalence of cancer? In fact, shift work has been labeled a carcinogen. Taking longer to fall asleep, waking up during the night, low sleep quality, and getting an unrefreshing sleep have all been determined to be predisposing factors to cancer. This goes for developing cancer, during cancer treatment, and even in advanced cancer.
It can increase risk of depression
Researchers have stated over and over the link between poor sleep and major depressive episodes. An individual who gets poor sleep is more likely to have a major depressive illness, such as major depressive disorder or bipolar disorder. Studies have even shown that persistent insomnia is associated with the development of a new depressive episode. One study in particular looked at Veterans with insomnia. They found that each 7-point decrease in the Insomnia Severity Index score was associated with a 65% reduction in suicidal thoughts. What was also significant was the effect that decreased insomnia severity had on depression severity. They also discovered that those Veterans receiving cognitive behavioral therapy treatment for insomnia also experienced a statistically significant reduction in suicidal ideation.
It can lead to pain
It may not necessarily be surprising to you that people with chronic pain can experience a worsening of this pain when they have poor sleep. But it may shock you to know that sleep deprivation in healthy individuals can cause symptoms of fibromyalgia. These include muscle pain, tenderness, and fatigue. In fact, studies have shown that poor sleep is a risk factor for the development of chronic pain throughout the body in otherwise healthy people. Researchers have found that sleep deprivation impairs the pain inhibition pathways in our bodies which are there to help us control and cope with pain. Studies that have been performed with various drug and non-drug therapies have found that increased sleep quality can reduce both pain and fatigue.
It can lead to bone loss
Osteopenia, also known as bone loss, can increase the risk of fractures and bone disease. Researchers have found that declined sleep quality, trouble falling asleep, and a one hour later sleep timing are all associated with osteopenia. This study in particular looked at middle-aged individuals, so you don't necessarily need to be elderly to feel the effects of bone loss.
In summary…
A bad night's sleep doesn't just have consequences the next day. It can have negative effects that last. So if you want to protect your heart, mind, bones, and the rest of your body, make sure you are getting proper sleep.

References
https://www.ncbi.nlm.nih.gov/pubmed/22942213
https://www.ncbi.nlm.nih.gov/pubmed/25299143
https://www.ncbi.nlm.nih.gov/pubmed/25515115
https://www.ncbi.nlm.nih.gov/pubmed/12531146
https://www.ncbi.nlm.nih.gov/pubmed/25907704
https://www.ncbi.nlm.nih.gov/pubmed/28459884