100-NIGHT RISK-FREE TRIAL
The only mattress that puts your health first
3 Unique Comfort Levels, same patented back-saving technology
Designed with Chiropractors and featuring Chiromatic's patent-pending LoomAir 3D® technology – all of our mattresses feature the perfect balance of support and comfort. No matter which is right for you, every Chiromatic offers premium features that your back is craving.
Starting at:
$899
or $38/month
An evolution of the classic spring mattress
Firm Support
Spring Core + Chiro-Edge Support
Latex + Wool Comfort Layers
SHOP NOW
Starting At:
$999
or $44/month
The ultimate balance of support & pressure relief
Gentle Firm
Foam Core + LoomAir 3D Technology
Carbon Latex + Copper Quilting
SHOP NOW
Starting At:
$1399
or $53/month
Pure luxury with advanced comfort & performance
Luxury Plush Feel
Spring Core + LoomAir 3D Technology
Tri-Hybrid Comfort Layers
SHOP NOW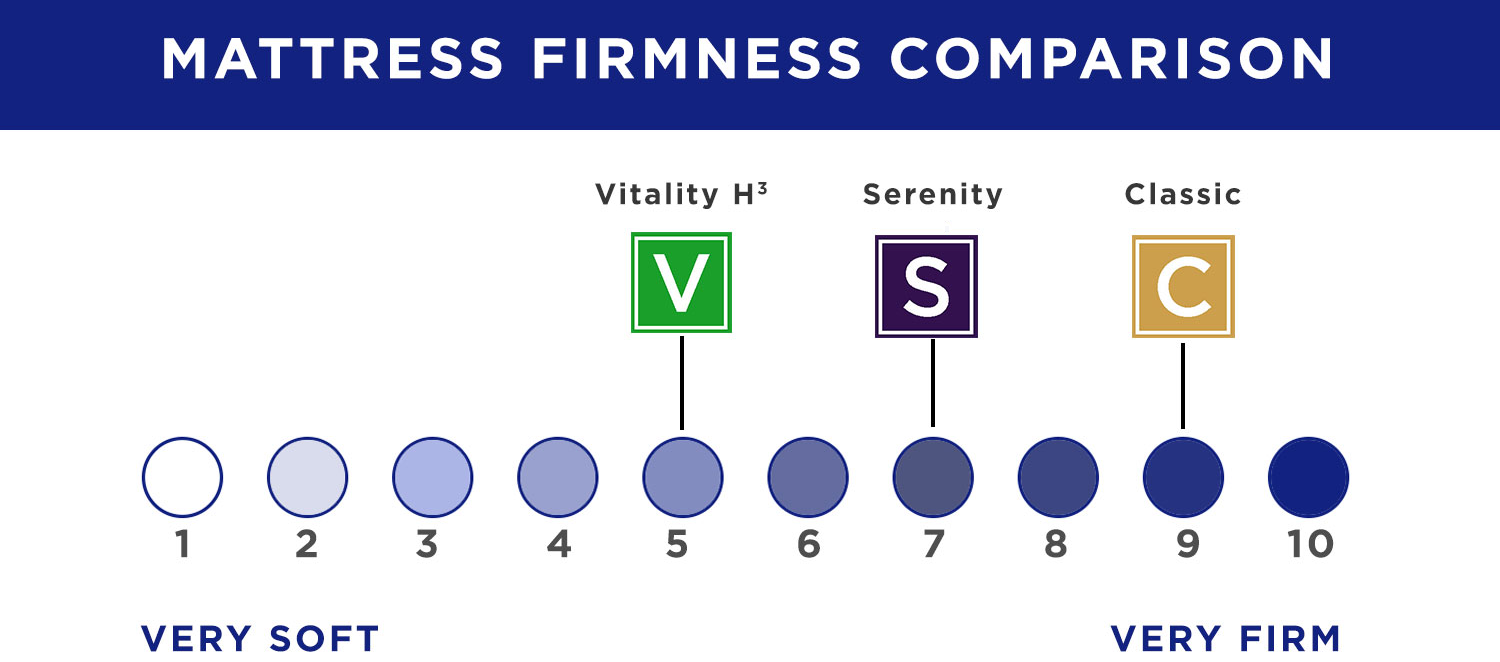 Chiromatic's mattresses are manufactured with only the finest, natural materials and are always 100% memory foam-free. All of our mattresses offer the following benefits and contain technology that is not available in any other bed.
What people are saying about Chiromatic

Quality & Experience

The mattress is nothing short of amazing- so much support and comfort in one product. As a chiropractor, this is extremely important for me. It is exactly what I have been looking for! I plan to recommend this mattress to my patients because of the quality and overall experience!

The Highest Technology

Memory foam is a bit antiquated and we've learned so much about new and better materials. What Chiromatic offers is the highest technology – to improve your sleep.

We would recommend them thoroughly!

Chiromatic's products are exceptional. They are researched and promoted by chiropractors for healthy sleep. The quality is high. Every aspect from materials to the design of the cover are well thought out. I purchased a king vitality with pillow topper, adjustable base (with massage features!), and adjustable loft pillow.  I got an amazing night's sleep. They even have a 100 day return policy.  I'm recommending it to all of my friends!!!!